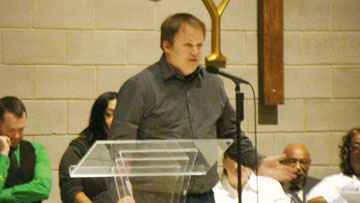 Diversity and inclusiveness can be a complex and challenging topic for an organization to discuss with its employees.  The conversations aren't always comfortable, but they are important to  to empower your employees and improve your organization's performance.
Dyer Consulting Services offers a wide variety of diversity and inclusiveness training as well as sexual harassment education. Our flagship course is an "Introduction to the LBGT community" which provides an oversight of the various laws and protections for LGBT employees as well as providing tips and suggestions for creating a more inclusive workplace.  Additionally, Dyer Consulting Services can create programs that cover all protected categories as well as basic sexual harassment training.
Our founder, Christopher Dyer, has developed and delivered these trainings to more than 10,000 DC government employees, as well as educational and for-profit entities across the District.  We have access to several additional trainers with a wide variety of experience providing cultural competency training.